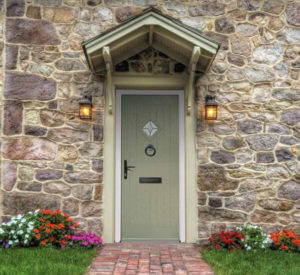 Our composite doors offer the look and feel of a timber door without the inherent problems. No more painting, sanding or varnishing. No more cracking, bowing or twisting, just an occasional wipe over with a damp cloth will restore it to its original finish. Choose also from an exciting range of glass designs, and the rich grained surface even has those unique, tiny characteristics left by the hand of a craftsman to give it that traditional timber feel.
Thermo Techonology
The winning combination of materials in each our composite door protects your home from thermal changes. It means your house will stay warm all winter long, saving you money on your energy bills.
Easy Maintenance
Made of the most robust GRP (Glass Reinforced Plastic) skin, our composite doors offer an extended life span. With very little up-keep, they look just as good as the day they were installed after years of use.
Realistic Texture
Our composite doors are uniquely designed to look as close to the raw material as possible, whether that be a premium woodgrain effect or powder coated aluminium.
Personalise your door
Our state-of-the-art paint booth means your door can be the colour you want. Just let us know the RAL colour you need and we'll match it.
Glass collection
Our range of double or triple glazed glass options are hand-assembled in our workshop.
The team of master craftsmen work with minimalist designs, right through to the most delicate and complex designs with outstanding results.
Hardware
Add the finishing touches to your door with quality hardware. Our range of superior hardware spans the traditional antique black finish right through to the ultra-modern stainless steel look so you're sure to get the look you're after
Visit our show site in Swan Yard, Sherborne to find out more or call Village Conservatories to 01935 471111 today and book a FREE, no obligation design consultation. We guarantee an outstanding level of workmanship and very competitive prices.
Guarantees
For added security and peace of mind, we also offer a certified Insurance Backed Guarantee with your deposit and are Certass registered.
View Our Guarantees