With a wide range of styles available and options for personalisation, your conservatory will be as individual as you are, and for those of you desiring a little more than a conservatory, an orangery from Village Conservatories could be the perfect solution. Originally designed to house and grow exotic plants and fruits, orangeries became a symbol of wealth and status. Today they provide a beautiful alternative to the traditional conservatory.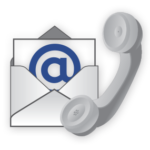 Visit our show site in Swan Yard, Sherborne to find out more or call Village Conservatories to 01935 471111 today and book a FREE, no obligation design consultation. We guarantee an outstanding level of workmanship and very competitive prices.
Guarantees
For added security and peace of mind, we also offer a certified Insurance Backed Guarantee with your deposit and are Certass registered.
View Our Guarantees